Must Read: Fake Cristiano Ronaldo Arrested On Touchline Of Real Madrid Vs Getafe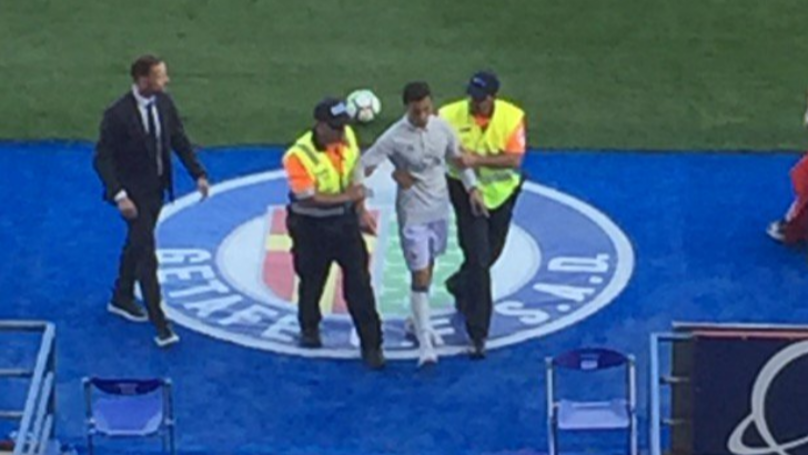 There aren't many of us who wish we were Cristiano Ronaldo. The looks, the body, the money, the footballing ability- possibly weird that football was last there- but actually dressing as him and trying to get on the pitch might be a step too far.
Cristiano Ronaldo is adored by many. Kids in playgrounds, in parks and in the street no doubt dream of being Ronaldo and pretend to be him as they take shots against their friends from miles out.
As adults we don't quite have that same kind of desire to emulate our footballing heroes but to close our eyes and imagine having what he has wouldn't be completely weird would it?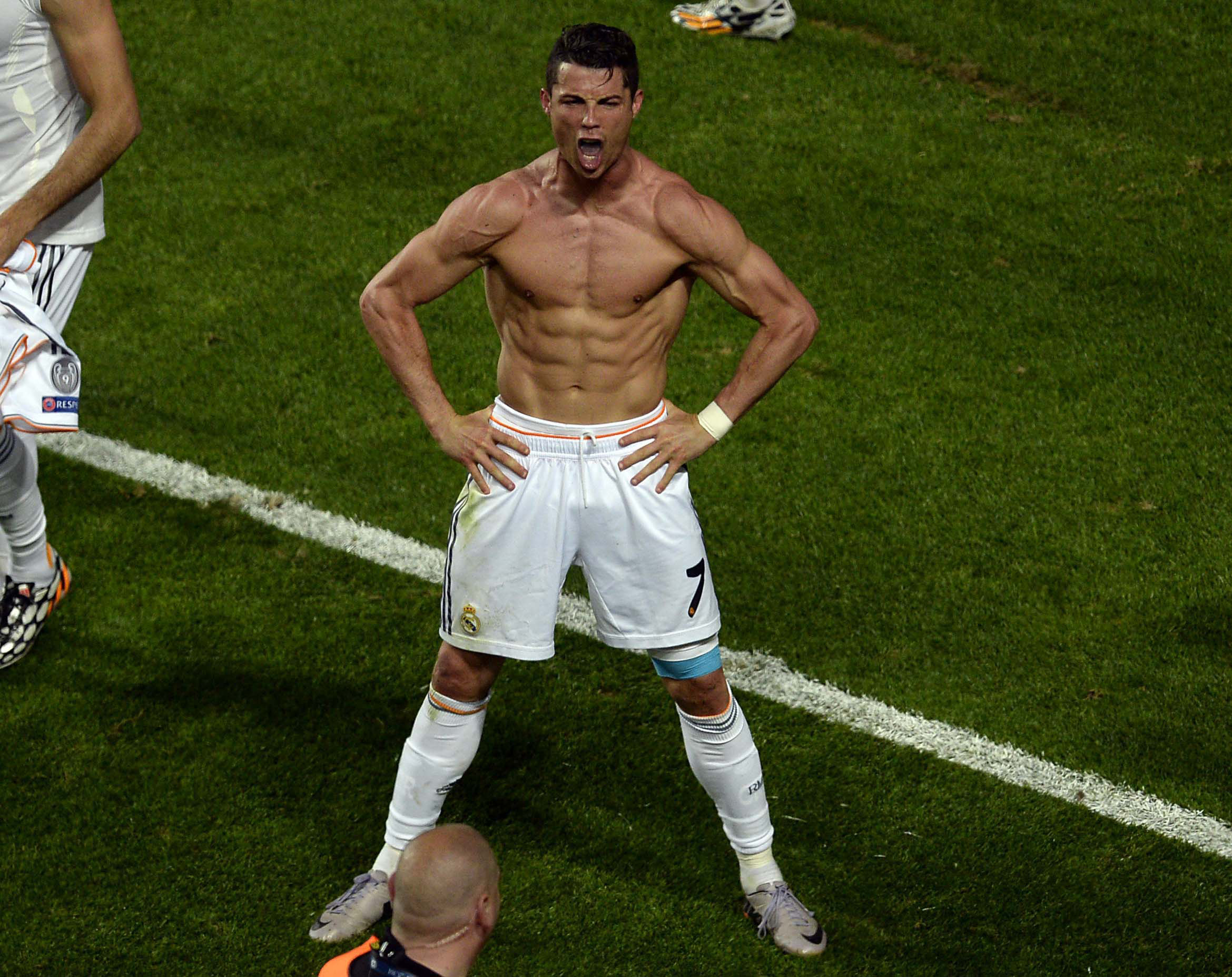 But dressing in full Real Madrid kit and trying to get onto the pitch as Los Blancos are in the middle of a match would definitely fall into that weird category but that's exactly what happened during their win against Getafe on Saturday.
The imposter managed to get as far as the sidelines before being stopped by police, arrested and taken away: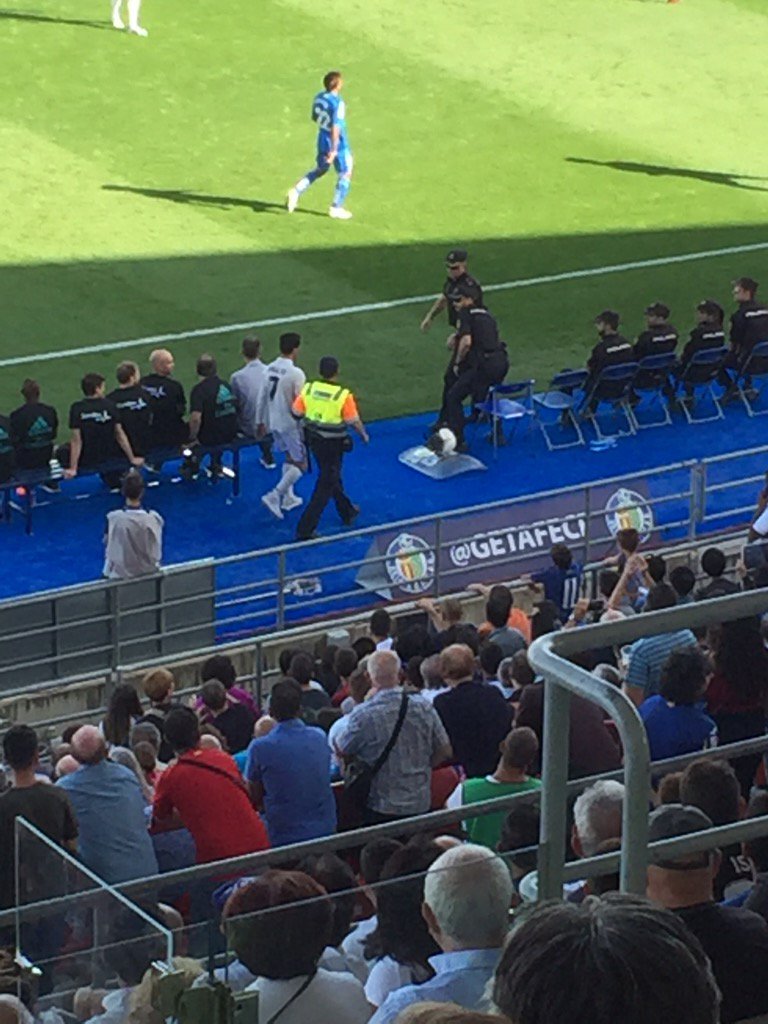 It hasn't been a good start to the Spanish league season for either Ronaldo or Real and it looked like it might get worse on Saturday against Getafe. Karim Benzema gave the defending La Liga champions a first half lead but Jorge Molina equalised before the hour mark.
Just as it looked like Zinedine Zidane's side were going to drop points for already the fourth time this season Ronaldo came up with the goods, scoring his first league game of the season in the 85th minute.
Barcelona's late 1-1 draw with Atletico Madrid means that Real ended up closing the gap at the top of the table but it remains at five points.
Perhaps the imposter has been playing all season and that's why Ronaldo has struggled. Now he's been arrested things should finally get back to normal!